Plate Tectonic Types: Divergent, Convergent and Transform Plates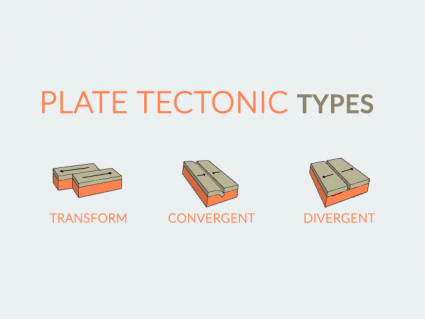 Earth has 7 major tectonic plate boundaries and 10 or so minor ones. But it also has small micro plates less visible on a world map.
Each tectonic plate boundary can interact with each other in 3 ways:
Now, let's take a look at each type of tectonic plate boundary in a bit more detail.
Wanna learn more about our dynamic planet?
Check out these hand-picked articles below to boost your knowledge:
Inside Earth: Earth's Crust, Mantle and Core
All planets have layers. Inside Earth, we have a crust, core and mantle. Imagine a team of drillers who set out to drill a hole to the other side of Earth.
How Volcanoes Form Igneous Rocks
Volcanoes are the foundation for igneous rocks. When volcanoes erupt, magma and lava spews out. After cooling and solidifying, they become igneous rocks.
Earth Tomography: How Seismic Waves Travel Inside Earth
We can't physically go inside the Earth. But we use seismic tomography from earthquakes to see inside our planet. From Earth tomography, we create 3D models.