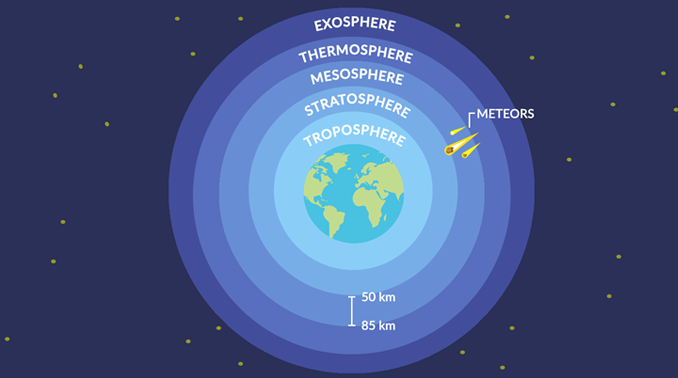 Highlights of the mesosphere
The mesosphere is the third layer of the atmosphere. It spans a vertical distance from 50 to 90 km.
Here are some of the highlights of the mesosphere:
The mesosphere is the coldest region of Earth's atmosphere, close to -100°C.
It's the layer of the atmosphere where meteors burn up into small fragments of dust.
The mesosphere has little impact on weather patterns, pollution transport and water vapor availability.
The air is very thin in the mesosphere similar to a vacuum.
The mesosphere is sandwiched between the stratosphere below and thermosphere above.