Botany Courses – Learn Plant Science
Botany Courses – Learn Plant Science
Botany is the scientific study of plants. It includes everything about their genetics, structure, function, origin, evolution, distribution, and classification. Botany is the study of plant biology and is not to be confused with horticulture which is the art of gardening or landscaping.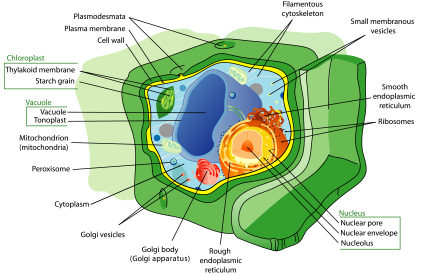 Many college students seek out botany courses in order to get into fields such as environmental science or conservation biology. These are just two examples of careers that have a strong focus on botany.
There are many benefits of taking botany courses. For instance, they range from learning how plants grow for future employment to be able to identify plants around you better so that you know what they are when they cross your path while hiking or camping, etc.
If you're a person who likes to do a lot of hands-on activities and work with plants, then this might be a good career choice for you. Here are some online botany courses to help grow your skills to become a botanist.
1. Understanding Plants – What a Plant Knows
What a plant knows is a lot. Plants know how to use sunlight and water to convert carbon dioxide from the air into oxygen. They know how to fight off disease, repair damage, and find their own food sources.
The Understanding Plants – What a Plant Knows course focuses on basic plant biology and biological research related to understanding plants. Because plants are the planet's lifeblood producing food, they also create oxygen to help keep the air fresh and also help regulate the environment.
| | |
| --- | --- |
| Instructor | Tel Aviv University Online (TAU) |
| Duration | 11 hours |
| Certification | Certificate of completion |
| Level | Beginner |
2. Herbalism: Identify & Harvest Medicinal Plants Certificate
This course is close to botany and brings some aspects into it. In this Udemy certificate program, you will learn about a variety of medicinal plants and how to identify them. Whether it's plants, flowers, or roots, it's important for people to know what plants have medicinal properties.
In the Herbalism: Identify & Harvest Medicinal Plants Certificate course, you'll also learn about online plant identification apps and receive plant keys to help identify the types of plants. Additionally, you will study leaf types and arrangements, which are both useful in plant identification.
| | |
| --- | --- |
| Instructor | Elizabeth Heck – Top Qualified Herbalism Instructor |
| Duration | 2.5 hours on-demand video |
| Certification | Certificate of completion |
| Prerequisites | None |
3. Plant Bioinformatic Methods Specialization
They're part of our ecosystem, and they contain a wealth of information that is crucial to our understanding of how life works. From biotechnology to genetics, plants have been studied extensively in the past few decades.
The Plant Bioinformatics specialization course peers into the sequencing of plant genomes. You will assemble, analyze and interpret biological data and why it's worth knowing about. This intermediate-level course involves extracting genomic DNA from plant tissues to study their DNA sequences (genes) which encode biological information necessary for life.
| | |
| --- | --- |
| Instructor | The University of Toronto (Online) |
| Duration | 8 months |
| Certification | Certificate of completion |
| Level | Beginner |
Botany Courses
Are you interested in learning about plants? Would you like to learn more about the different types of plants that grow on Earth? If so, then any of these botany courses are a great choice for you.
They will teach you all about the life of plants and how they grow. They are designed for beginners and intermediate-level learners who want to learn more about plants and their environment.
Botany courses are essential for those who want to pursue careers in plant science or ecology fields.
We've compiled three great online botany courses so you can learn everything you need to know to become a botanist and get started in this exciting field.